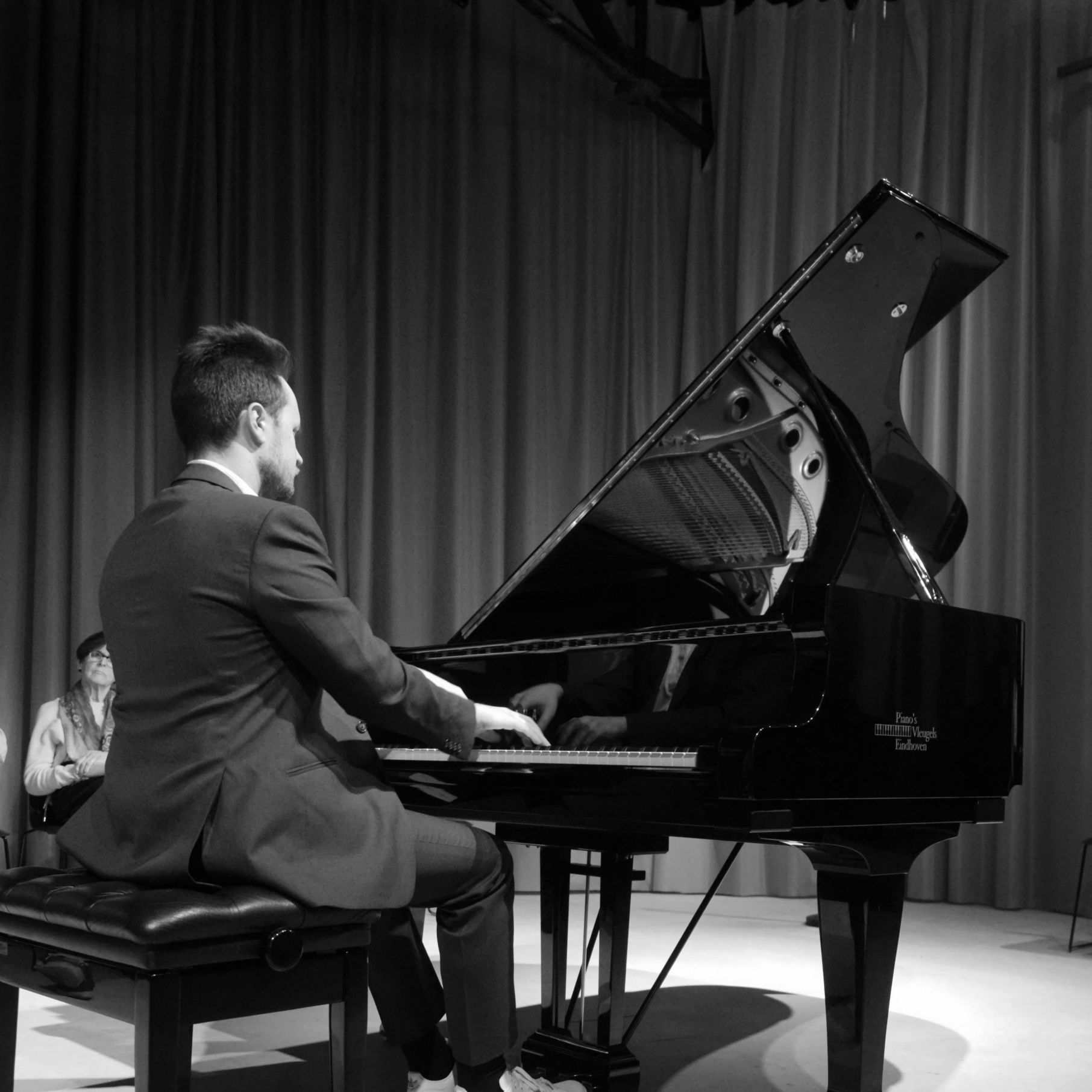 Florestan Bataillie piano minimal music
Premiere composition assignment Podium Klassiek!
We've been looking forward to it for years - thanks to covid- but finally, here it comes, the very first composition assignment from Podium Klassiek Eindhoven! We gave that assignment to the Belgian pianist/composer Florestan Bataillie. He wrote 'Repeat' for us, the title piece of the CD that was recently released, on which he plays his own music, written in a modern-classical, pianistic compelling style.
Florestan Bataillie is musically intelligent, an excellent pianist and a good storyteller, three ingredients that make him a special stage personality who likes to teach us something but would rather let us enjoy the music in which his heart lies. www.florestan.be
Schedule
Own compositions for piano solo from the album 'REPEAT' – Florestan Bataillie
Für Alina – Arvo Pärt
Gnossienne nr. 1 – Erik Satie
Wichita Vortex Sutra – Philip Glass