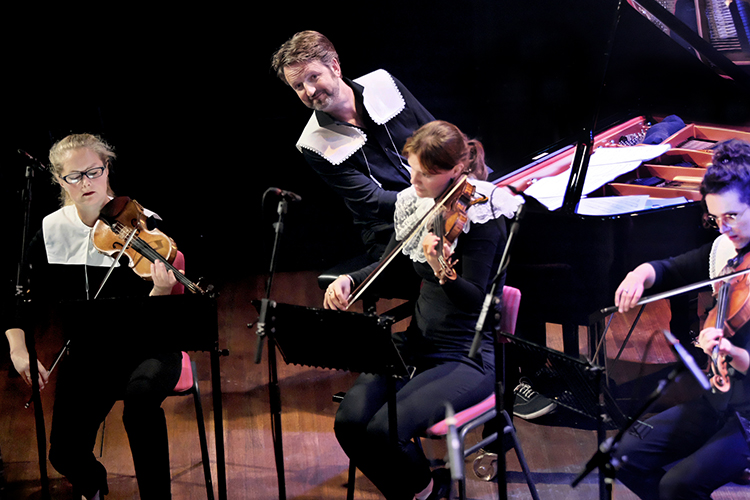 Rembrandt Frerichs piano en de Staalmeesters
In this concert programme, musicians from the forefront of classical and improvised music come together with a fresh look at the classical piano concerto. As a listener you experience the musical 'battle' between ensemble and piano, an exciting ritual dance of two parties. A new path is taken because improviser Rembrandt Frerichs unites the best of two worlds with the classical musicians together on stage. Like Gershwin, Ravel and Debussy in their time, the composer himself sits behind the grand piano.
En je zou het bijna vergeten, maar stel dat je in een teletijdmachine zou kunnen reizen naar een pianoconcert van Beethoven of Mozart, dan zou opvallen dat Wolfgang en Ludwig vooral eigen composities speelden én improviseerden met de noten, ieder concert weer anders.
Met: Rembrandt Frerichs (piano) – Eva Stegeman en Hadewijch Hofland (viool) – Gijs Kramers (altvio0l) – Charles Watt (cello) – Andrea Caruso (double bass) – Vinsent Planjer (drums)
www.npostart.nl/rembrandt-frerichs-dominic-seldis-vinsent-planjer-alma-quartet-rembrandt-frerichs